Professional Knowledge, Advice and Service SERVICE ENQUIRY FORM
Roadbend Motors began maintaining and servicing Jaguars in 1965.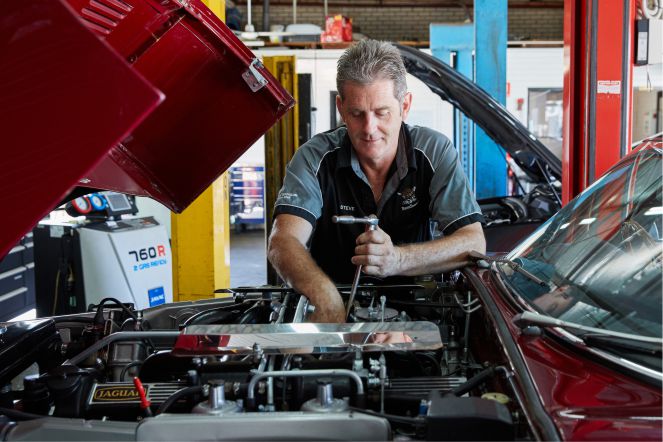 At the heart of the business is a wealth of knowledge about Jaguar cars. This coupled with the right diagnostic equipment, qualified technicians, attention to detail and passion for the Marque, all leads to the conclusion that your Jaguar should be maintained by Roadbend Motors.
In addition, with the alignment of Jaguar Land Rover, shared engines and technology, we are pleased to add Land Rover into our stables.
As part of our service, a loan car is provided where required (bookings essential) and your car will be washed and vacuumed.
Expert technicians and specialist equipment helps reduce the time spent diagnosing and fixing your car. We also have the largest range of Jaguar parts in Western Australia on our premises, local, interstate and overseas parts suppliers, all ensuring the speedy delivery of parts to the technician, to have your car back on the road as soon as possible.
To make a booking, please contact Tony Percival on 08 9362 1366 or fill out the form above.